KM4 in every detail
Find out all there is to know on these mtbEngineered Knit BOA® Fit shoes.
DESCRIPTION

The KM4's exceptional versatility allows you to enjoy exceptional performance on Mountain Bikes, Gravel and any other styles you prefer. The stretch knit insert combined with an abrasion resistant open mesh will keep your feet cool and comfortable. BOA® Fit System and bicomponent outsole offer durable performance.
TECHNICAL FEATURES

● Hybrid Engineered Knit upper.

● Breathable mesh for ventilation.

● Boa® Fit System with single L6 dial.

● Reflecting accents.

● Abrasion resistant coating on toe cap for added protection.

● Bicomponent Composite outsole with inserts for toe studs.


PRODUCT CARE

To ensure the most effective and safe cleaning of the KM4 shoes, we recommend you use mild soap or a damp cloth. Never use solvents, paint thinners or harsh chemical products. To find out more about how to care for your shoes, please see the relative section.

WARRANTY

All DMT shoes have a 2-year warranty. Read our conditions to find out more.
SHIPPING AND RETURNS

Our shoes are normally delivered within working 5 days. To find out more about our shipping policy and returns conditions, please see the relative section. 
3D KNIT TECHNOLOGY
3D Knit technology takes the knitted structure innovation to a whole new level. Using technical yarns and specific Engineered Knit structures, we make a shoe that is so light that you can hardly feel it. Light and less bulky, excellent fit, superior breathability and fast drying: these are just some of the benefits that combine comfort with excellent performance.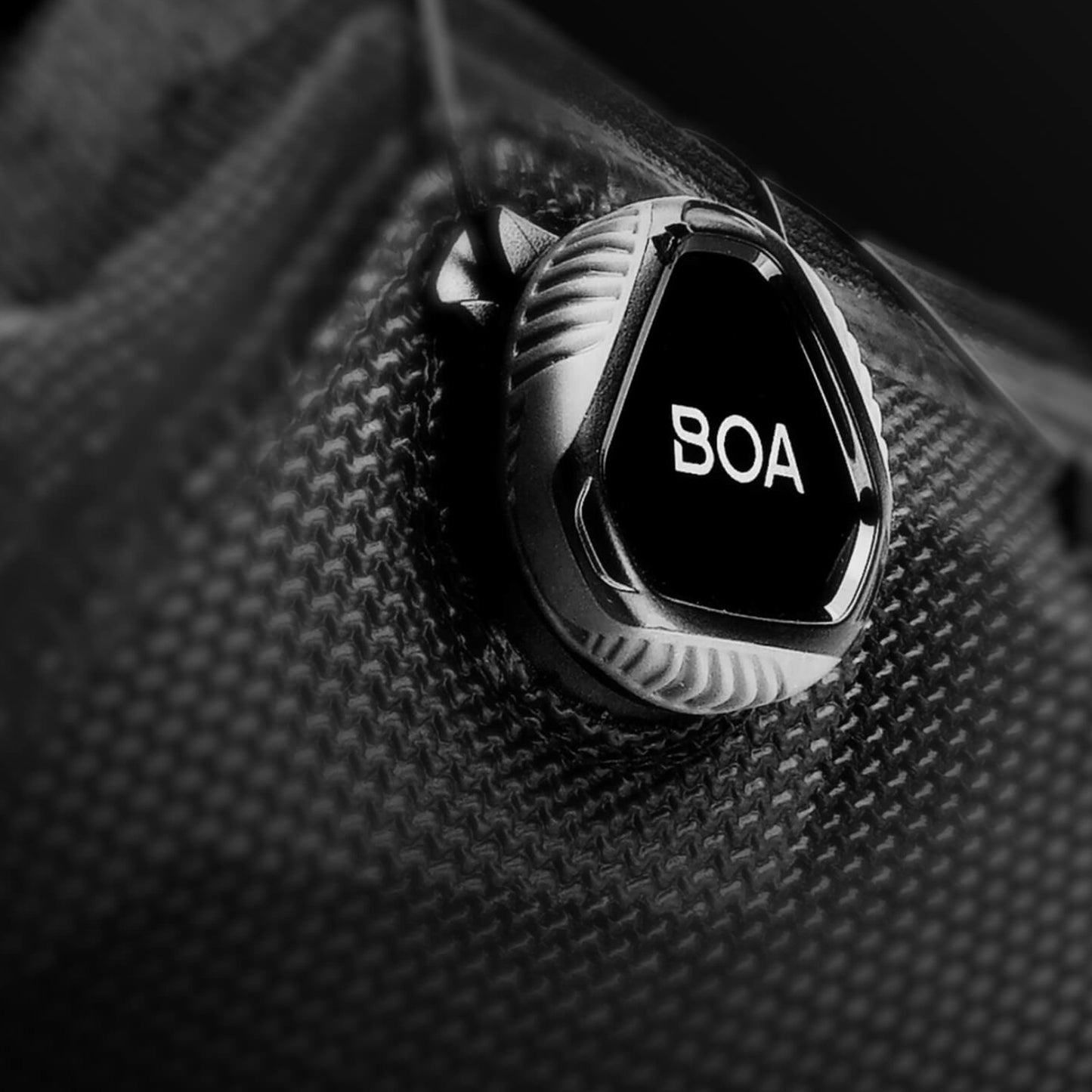 BOA® L6
DIAL IN closure system for a precise, safe fit in all weather conditions. This technology provides for easier control and combines several different benefits, such as: micro-adjustable, durability, sustainability and lightness thanks to the special laces.