POGI'S KRSL "Heart Beat" in every detail
Stay up to date and find out all you need to know about Tadej Pogačar's new road cycling shoes.
DESCRIPTION

POGI's Heart Beat combines passion and unmistakable style with innovative KRSL technology. The innovative construction, complete with a seamless one-piece upper that fits like a glove, is enhanced by colourful graphic markings honouring the greatest wins that Tadej has achieved throughout his career. POGI's "Heart Beat" is also equipped with NFC technology to facilitate first aid.



TECHNICAL FEATURES

● Full Engineered 3D Knit upper with ultralight construction

● Variable thickness and knit structures for ultimate comfort.

● Eyelets for integrated laces.

● Aerated SL carbon outsole.

● 8mm front-rear cleat adjustability.





PRODUCT CARE

To ensure the most effective and safe cleaning of KRSL shoes, we recommend you to use mild soap or a damp cloth. Never use solvents, paint thinners or harsh chemical products. To find out more about keeping your shoes in perfect condition, please visit the dedicated section.

WARRANTY
SHIPPING AND RETURNS

Our shoes are normally delivered within 5 working days. To learn more about our policy regarding shipping and the terms and conditions for returns, please visit the dedicated section.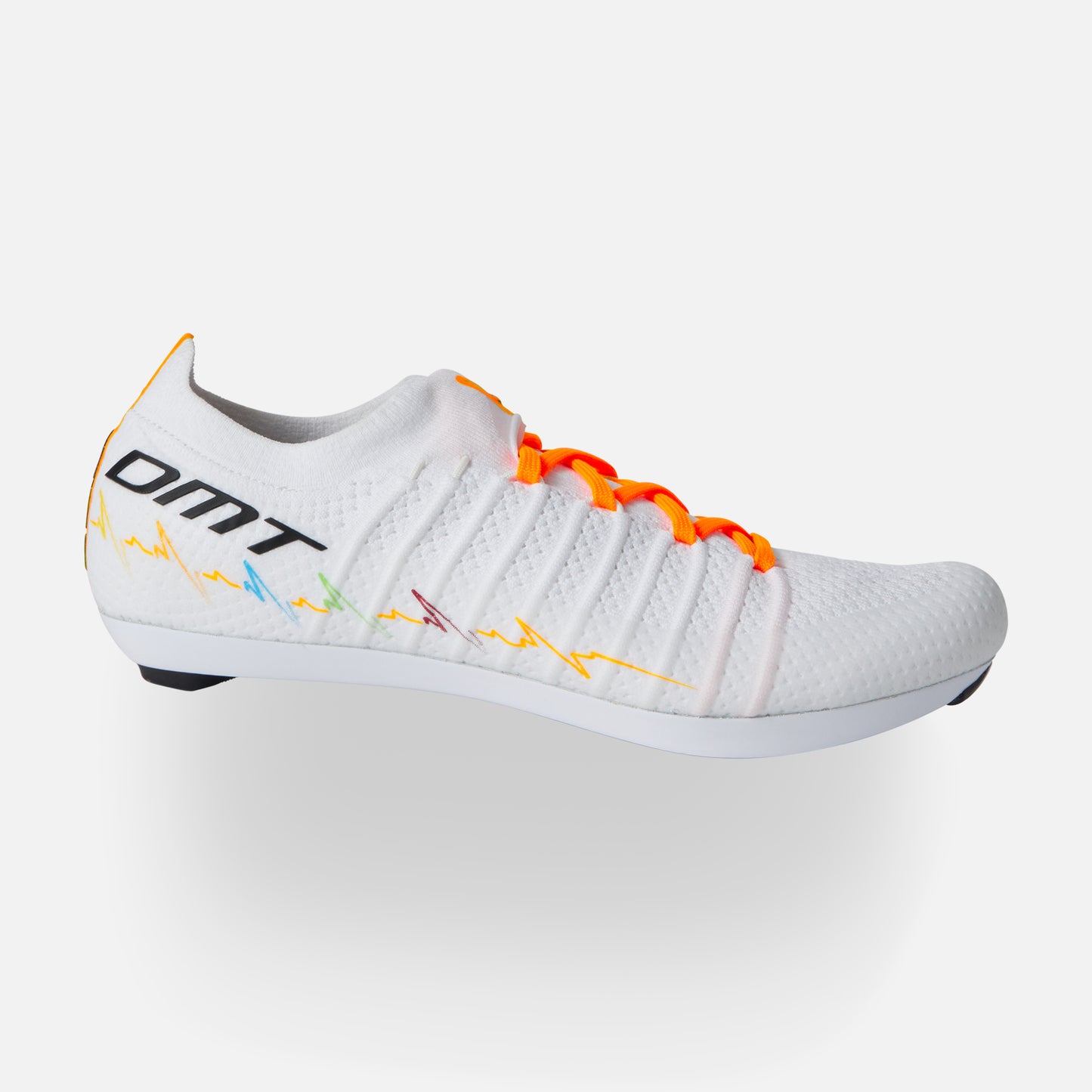 HONOURING VICTORY
While POGI'S "Heart Beat" is—for the most part—the first all-white KRSL shoe, it features a number of other colours too! Inspired by Tadej's heartbeat and tremendous passion, we've enhanced the shoe with graphic markings honouring his greatest wins:
● Yellow from the Tour de France and Ronde VanVlaanderen
● Orange from the Amstel Gold Race
● Burgundy from the Strade Bianche
● Green from the Giro di Lombardia
● Light blue from the Tirreno-Adriatico and the Paris-Nice.
Celebrate this great champion with these iconic and unmistakable shoes!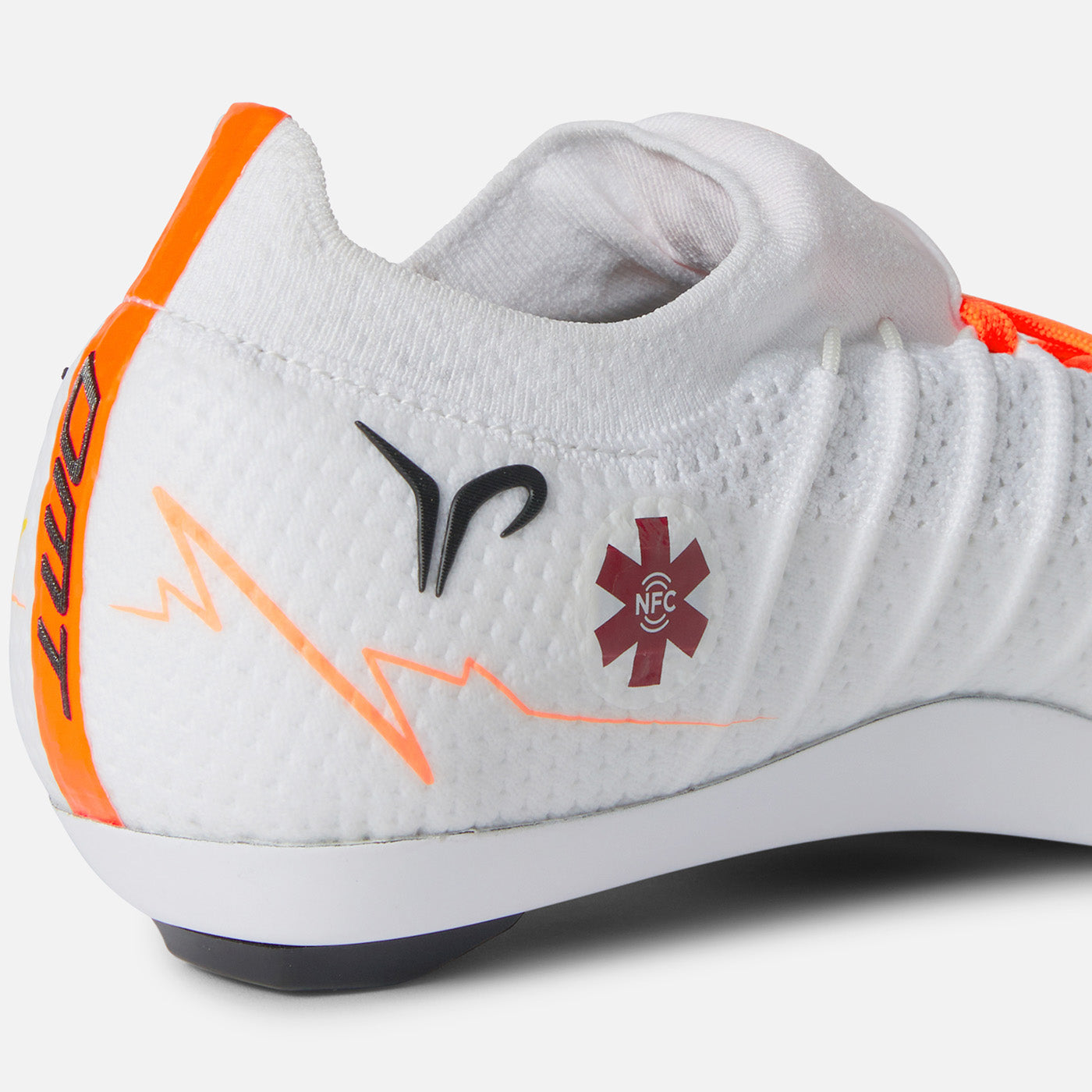 NFC FOR FIRST AID
The new POGI'S "Heart Beat" also boasts an innovative new feature: inside, there's an NFC chip through which the wearer can enter their medical information (including blood type), a certified medical record and emergency contact details. All this information can be vital when firstaid is required. By hovering a smartphone near the NFC chip, all the following uploaded information will be displayed:
● Personal and medical information
● Copies of useful documents
● Telephone numbers to contact where necessary



3D KNIT TECHNOLOGY
The 3D KNIT technology takes the knit structure innovation to a whole new level. Using technical yarns and special Engineered Knit structures, we make shoes that are so light, you can hardly feel them. Lightweight, snug-fitting and with superior breathability and fast drying: these are just some of the benefits that combine comfortand outstanding performance.